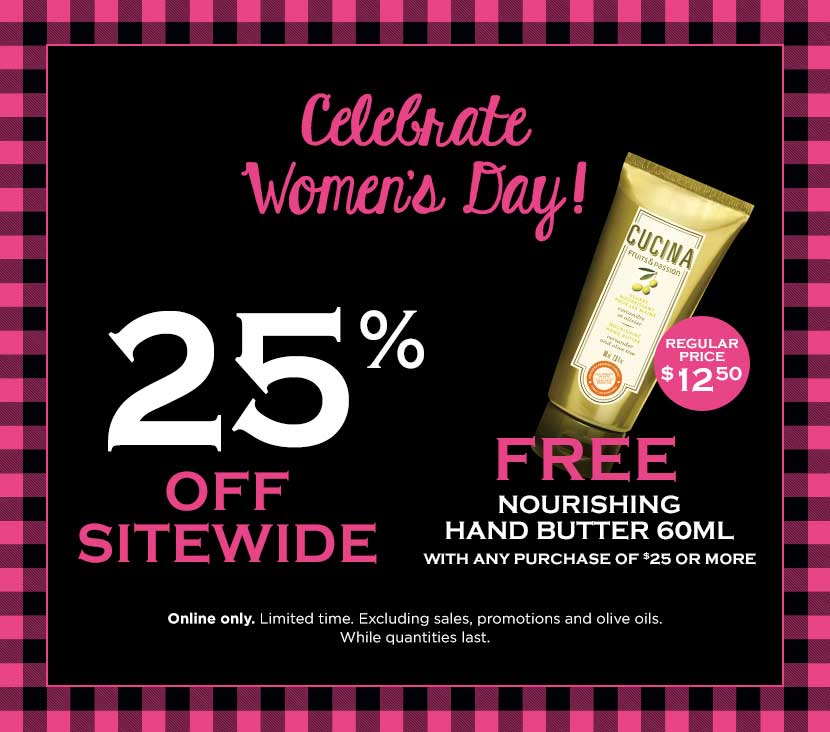 Fruits & Passion Canada is celebrating Women's Day with an online deal where you save 25% off sitewide! Also, get a FREE nourishing hand butter (regularly priced at $12.50) with any purchase of $25 or more. This Women's Day sale is valid for a limited time and excludes sales.
Other promotions going on at Fruits & Passion include:
Buy 2 Get 1 FREE
Buy 10 Get 5 FREE Face Masks
50% OFF
70% OFF
Refill event 2 for $40
Fragrance refills for diffuser 3 for 24$
Flavoured Olive Oils 3 for $40
Travel size 5 for $20
$12 Regenerating Hand Cream Refill
$5 with any purchase
$10 with any purchase
Special prices
Free Cucina Hand Butter with any purchase of $25 or more
Fruits & Passion offer free shipping on $55.