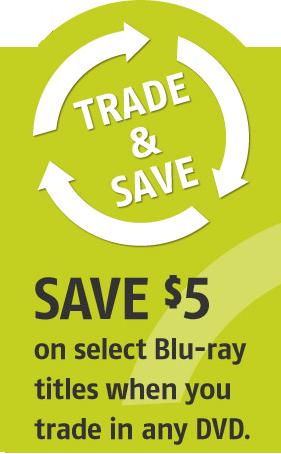 Until May 5th Future Shop is offering a great deal to people like myself who have been debating whether or not to officially switch to Blu-Ray …  Trade in any old DVD and receive $5 off your next Blu-Ray purchase!
One $5 coupon provided per returned DVD. Maximum of 20 per customers per day.
Customer can redeem one $5 coupon per select Blu-ray purchase. Maximum two of the same title per day.
Multiple disc DVD box-sets will be credited as one disc regardless of the number of discs in the set and be credited as one $5 coupon.
Over 150 Blu-ray titles to choose from as marked with a Trade & Save sticker.
Blu-ray titles retail at $9.99 and up. Selection varies by store while supplies last.
All DVDs returned will be recycled.
Cannot be combined with any other promotional offer. No dealers.
Click here to visit the website
Thanks annedougherty!