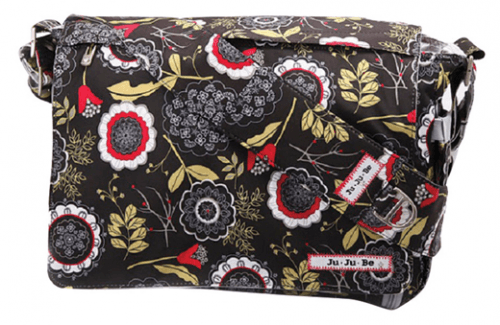 Future Shop has lots of sales today on baby items.  Get  the Ju-Ju-Be Be All Messenger bag for just $59.99 (a savings $90) today only online.
Features like "crumb drains" (which help you get rid of those crumbly messes so they don't end up staying in the bag for days) stain-resistant Teflon coating, quiet magnets, and a separate diaper changing station will make you the envy of all the other parents. The adjustable strap features a high-quality shoulder pad and grippy textile material that ensures the strap stays on your shoulder.
This diaper bag is available in four different designs/colours.  Click here to buy this Ju-Ju Be All diaper bag.
Check out all the other deals on baby items here.