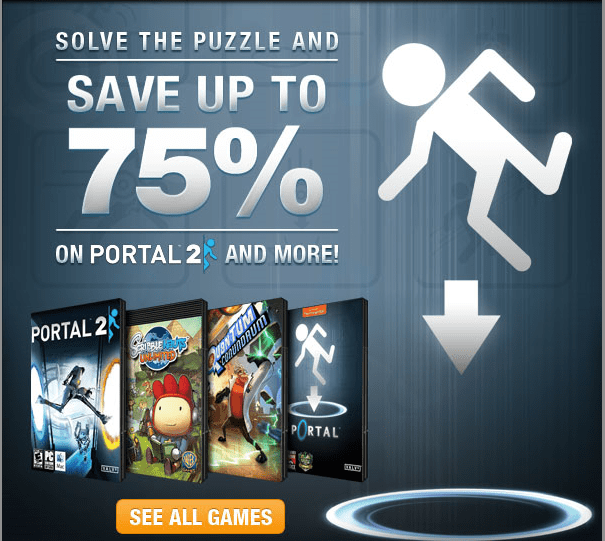 GameFly is having a sale this weekend on puzzle games where you can save up to 75% off. You can also save an additional 20% off your purchase with the coupon code GFDNOV20.
Puzzle Game Sale
Portal for $2.49
Portal 2 for $4.99
Quantum Conundrum for $2.25
The Ball for $2.49
Puddle for $3.59
Influx for $2.49
Prices above are in US dollars (before 20% discount) and exclude tax. All games are digital downloads for the PC or Mac (Portal 2 only).