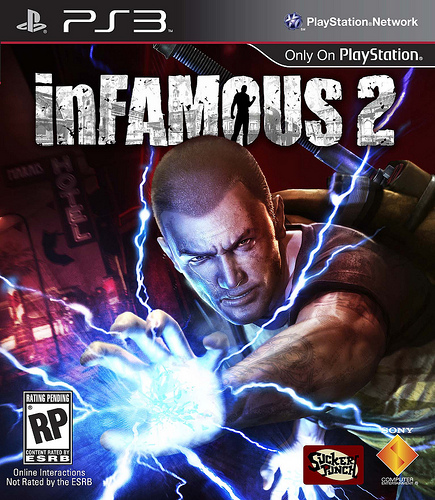 GameStop/EB Games Canada Daily Door crasher for today is inFamous 2 Hero Edition Open Box for only $49.99.  This deal is a web exclusive which means it is not available in stores.  inFamous 2 is the second chapter in the best selling franchise from PS3.  I really enjoyed the first inFamous and will be picking this up as its a fairly decent deal for an open box game, especially since I usually find EB to be a little expensive for their used games.
inFamous 2 Hero Edition Open Box includes:
– inFamous 2 Game
– Exclusive Limited Edition 8.5″ Cole MacGrath Statue
-Replica Sling Pack
-Mini inFamous #1 Comic From DC Comics
– Official inFamous 2 Soundtrack
Shipping charges are extra.