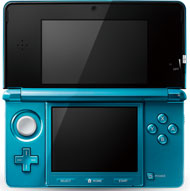 They are now selling the Nintendo 3DS for $169.99 across Canada.  Most of  us knew a price drop was coming so here it is.  I have attached the flyer for Gamestop\EB Games here but you can pick it up lots of places.
Gamestop Canada also brought their daily door crashers back this month.  Last time around I picked up a new PS3 game for $5.  Click here to check it out.
Are you considering a 3DS or you happy with the DS/DSi?