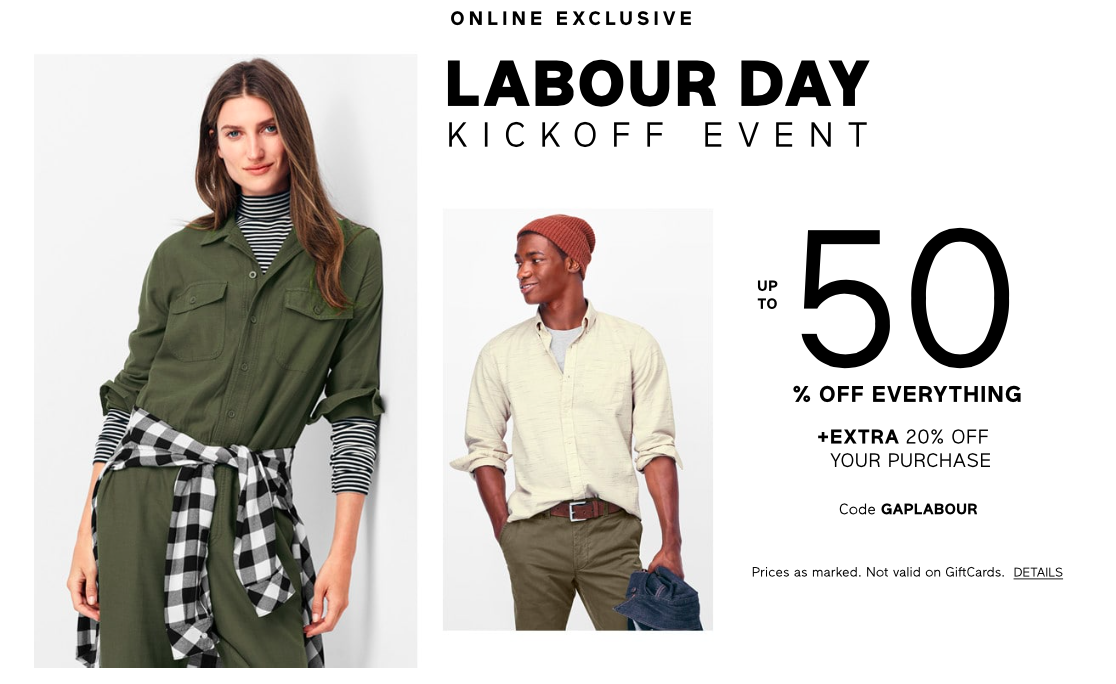 Labour Day at Gap Canada is shaping up to be a rather great weekend to get some last minute back-to-school shopping in before school starts up. For a limited time only, until September 2nd at 11:59pm EST, you can save up to 50% off on everything plus save an extra 20% off on your purchase when you use the promo code, GAPLABOUR, at checkout.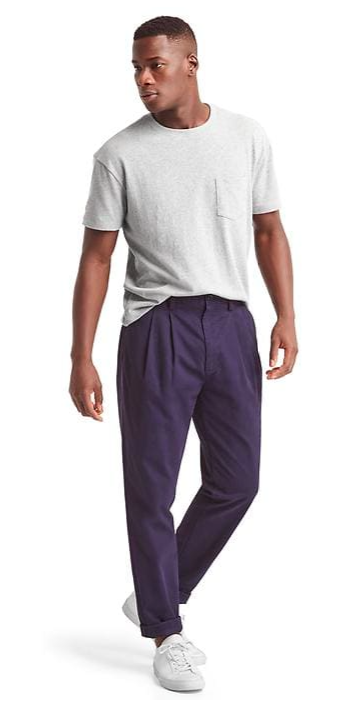 If you're looking for the best of the sale, you should head over to the 'before it's gone' sale, where there are some hot 50% off deals, but there are only a few pieces left in each size. For instance, these The archive re-issue pleated fit khakis were originally being sold for $69.95, but were on sale for just $34.99. With the extra 20% off, however, they were further discounted to costing just $27.99.
Gap Canada offers FREE shipping on all orders that are $50 or more.