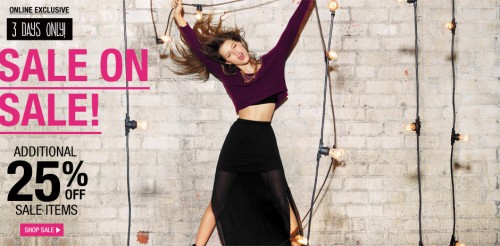 Garage Clothing Stores are having a 25% off sale on their already-reduced merchandise, online only! Be sure to get your favourite Garage items quickly, as this deal is only on for 3 days!
Here are a few items that might be on your shopping list:
Cozy winter crop sweaters starting at $20 + additional 25% off
Bomber jackets at $39 + additional 25% off
Long-sleeve tee's starting at $10, also 25% off
Garage.ca sale Ends November 23rd, at 6 am.