Garage Canada is having some sweet Easter deals this week where, not only can you save up to 25% off on select dresses and up to 30% off on select pieces of spring outerwear, but you will also be able to shop online with free-shipping with no minimum purchase required. This free-shipping offer from Garage Canada will only be available for a limited time, and with the number of hot deals they have going on simultaneously I'm sure you won't have a hard time finding something to add to your cart.
Within the dress sale, I was able to find this adorable and oh so spring crossed back fit and flare dress for just $26.21, though it is usually sold for $34.95. There are a number of other nice dresses that you can pick up in this sale for under $30, but what I liked about this particular style was the flirty criss-crossing back that gave a seemingly simple dress from the front a bit more complexity.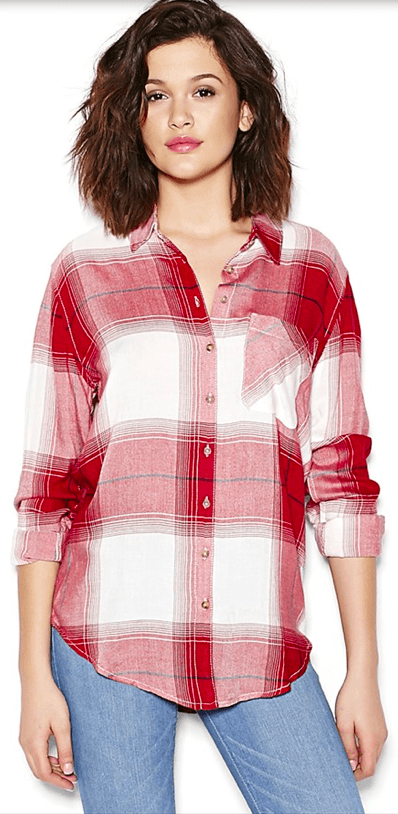 To step your style up, I'd suggest pairing your criss-cross dress with something like this boyfriend super soft plaid shirt (only $20) to create a more hybridized look between rocker chic and delicate floral elegance.
Since free-shipping is being offered on all orders, your total purchase from Garage would only come to $46.21, though normally it would have cost you $71.90 as the plaid shirt was originally being sold for $36.95.
Click here to begin shopping online at Garage Canada during their Easter sale.