Denim is a staple of most wardrobes anywhere. It can be worn in so many ways, have many different looks, and can be dressed up or down. It's something that most people don't have to worry about matching with the rest of their wardrobe, so no wonder why people everywhere have denim in their wardrobe as their go-to pieces. Right now Garage Canada has a sale on variety of their denim pieces for women. Shop at Garage now and get up to 50% off select denim pieces.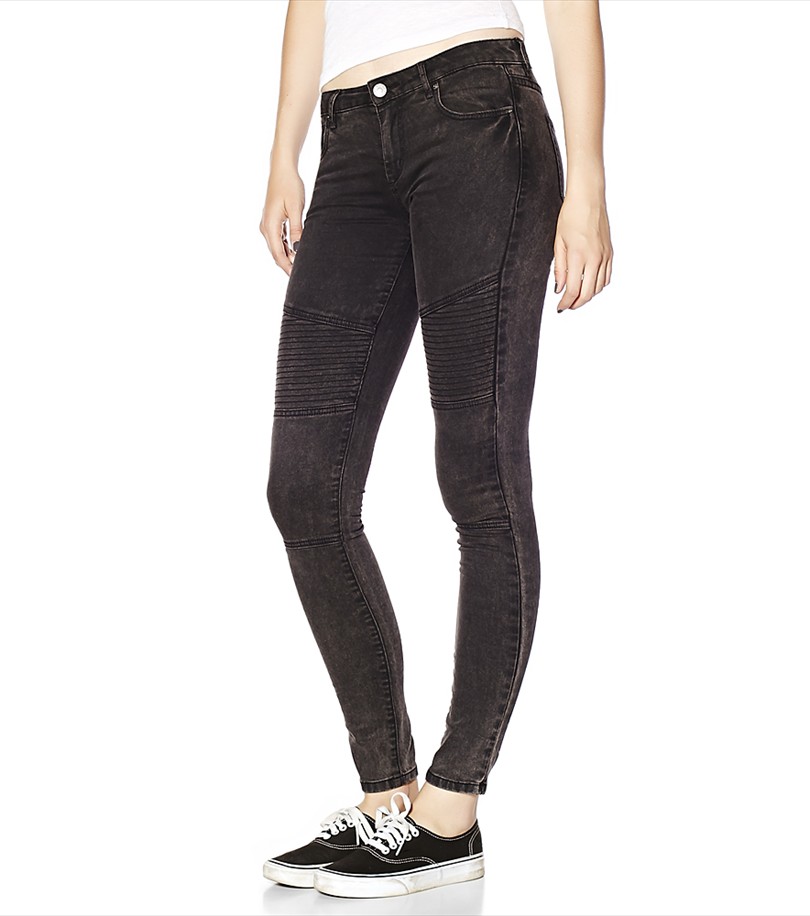 These Vintage Charcoal High Waist Moto Jeggings are a great piece to add to your wardrobe. Originally priced at $49.90, you can now pick it up for just $20. The slim fitting, but the high waist helps control areas you may be worried about around your belly. They come in a charcoal colour, which makes it versatile with almost anything, and the detailing on the thighs keeps it from looking too basic.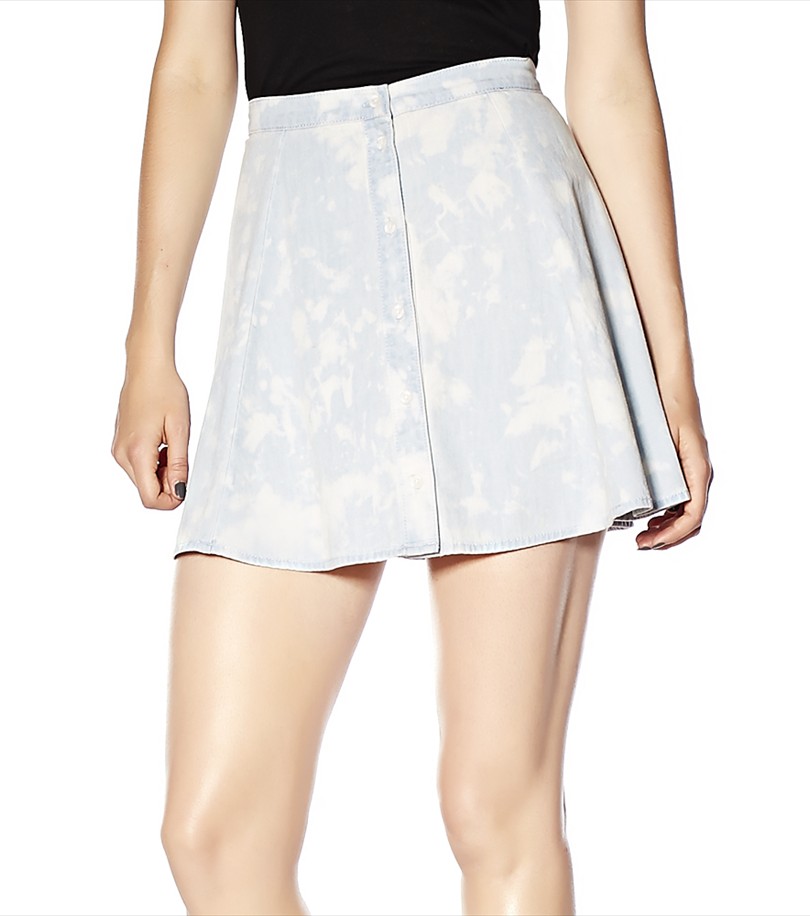 If you're looking for something a little more girly, this Cloud Marble Flouncy Button Skirt is a great option. Originally sold for $29.90, you can now purchase it for $10.  The skirt comes with subtle cloud detailing on the skirt, along with button detailing down the front. It's so versatile, you can pair it up with ballerina flats or sneakers.
Garage's denim sale has many more options for you to choose from. You can find individual pieces marked down as much as 50%, or you can stock up on selected newer pieces by buying one full price and getting the second at half price. Prices will be marked on the website. Some product and deals may not be available in store. Visit online or a Garage store near you for complete product and details.
Click here to shop Garage Canada's online denim sale, or to find a location near you.