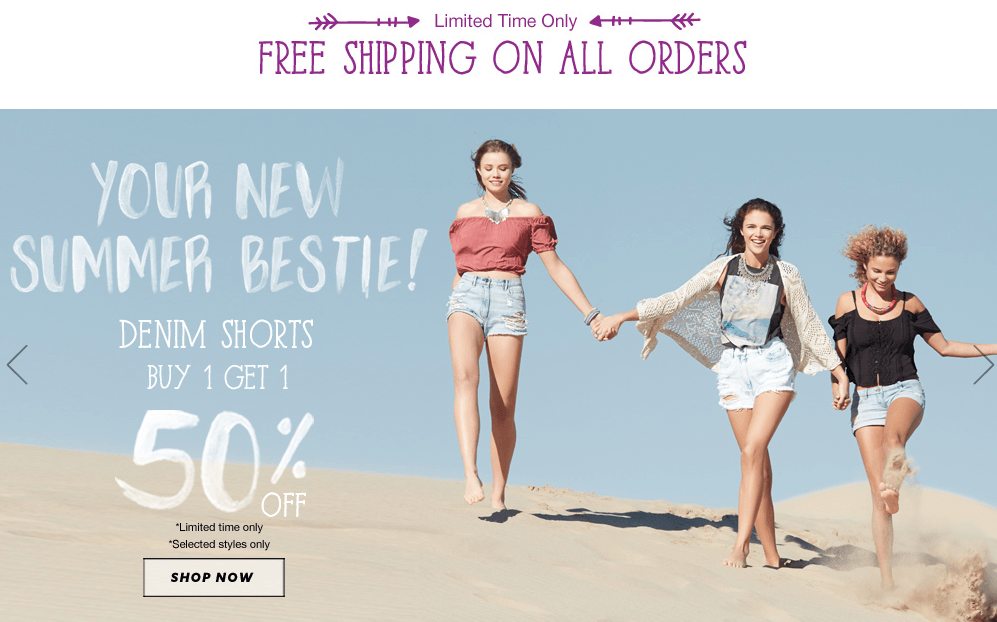 For this weekend, you can shop at Garage Canada care-free as they will be offering you free-shipping on all orders, with no minimum purchase required. I love when stores offer free-shipping without a threshold, as it allows you to grab just one or two small things without the added pressure of finding 'filler items', which I more often than not forget to return and end up wasting money and space in my closet.
One of the deals that I found particularly sweet and stackable with the free-shipping offer was found within the swimwear department. Right now, Garage is selling select bathing suit tops, bottoms and one-pieces in a buy 2, get 1 free offer. The bathing suits pieces that are included in this offer will be demarcated with small, red text beneath them, and you won't have to enter a promo code to receive your third piece of equal or lesser value for free as it will be automatically applied at the checkout.
There are also a couple of other sales going on at Garage right now that you may like to be aware of before dipping your toes on the site, these sales include:
buy one pair of denim shorts, get your 2nd pair 50% off
buy one cropped tee, get your 2nd tee 50% off
buy two bandeaus, and get your third bandeau free
Garage Canada usually offers free-shipping on orders of $50 or more, so if you can stay below this threshold than you will truly taking advantage of this offer.
Garage will be extending free-shipping on all orders until June 9th at 7am EST.