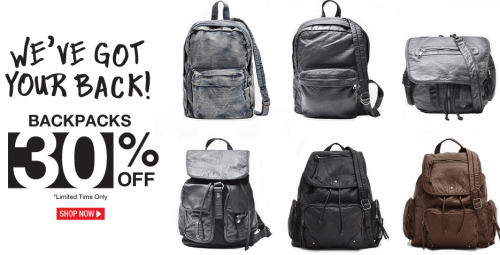 Garage Canada is having some great back to school deals on right now where you can still get the buy one, get one 50% off denim deal that they've had on for a while but now you can also get 30% off cute, trendy backpacks and you'll get FREE shipping on all orders. Typically, free shipping is offered on all orders over $50 so this is great because you'll automatically qualify even if you just want to order one item, such as a backpack. Before browsing their deals, I'm going to go on a mini rant about their super comfortable jeans – I absolutely love them. Not only are they affordable and last a while but I've noticed majority of their jeans are jeggings made with 80% Cotton 18% Polyester 2% Spandex, which means they are stretchy and super comfortable.
Get this Faux Leather Backpack, in black OR brown, originally $44.90 on sale for $31.43. Click here to check out other backpacks on sale for 30% off. 
Ouuu I love these Dark Indigo High Waist Super Soft Jeggings! They're $49.50 but they're part of the buy one, get one free deal so you can get a second pair for half off!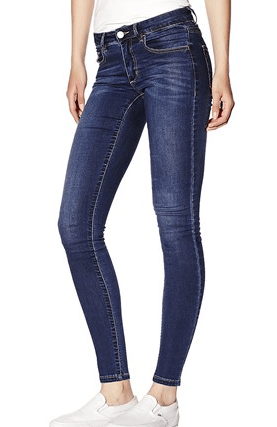 Also, Check out this cool "Back to Basics" Top 10 essentials list that Garage put together. They rated some some great new back to school items from 1 – 10. Sneak peak photo below. What ones are your favourite?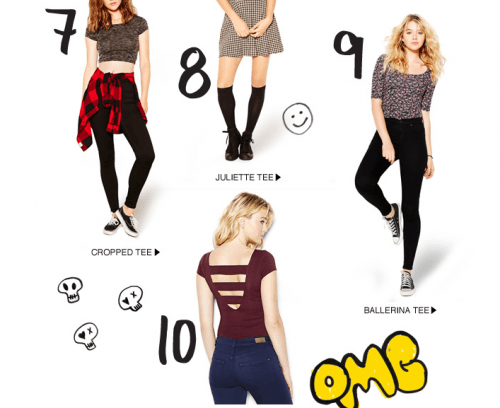 Offers expiry dates are not indicated.
Click here to start shopping for new back to school apparel & accessories at Garage Canada