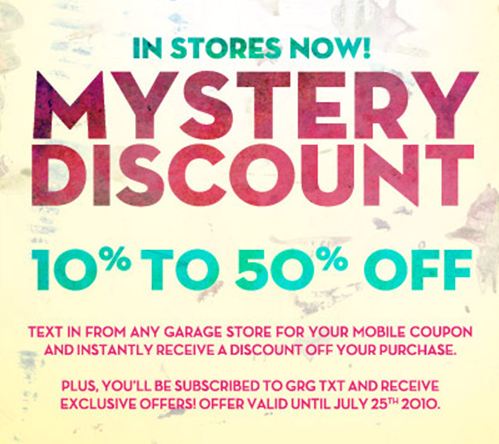 Oh lala, everyone loves a surprise! Right now if you text SAVE to 369369 you will instantly receive a mobile coupon of either 10%, 15%, 20%, 30%, or 50%! Standard rates apply for text messaging and you have until July 25th to redeem your instant mobile coupon in-store.
Garage clothing also has $5, $10, $15 dollar deals and clearances going on right now. It would be really nice to get the 50% off coupon.
Click here for further information and locations.
Thanks Hubba_bubba_dreams for the heads up!