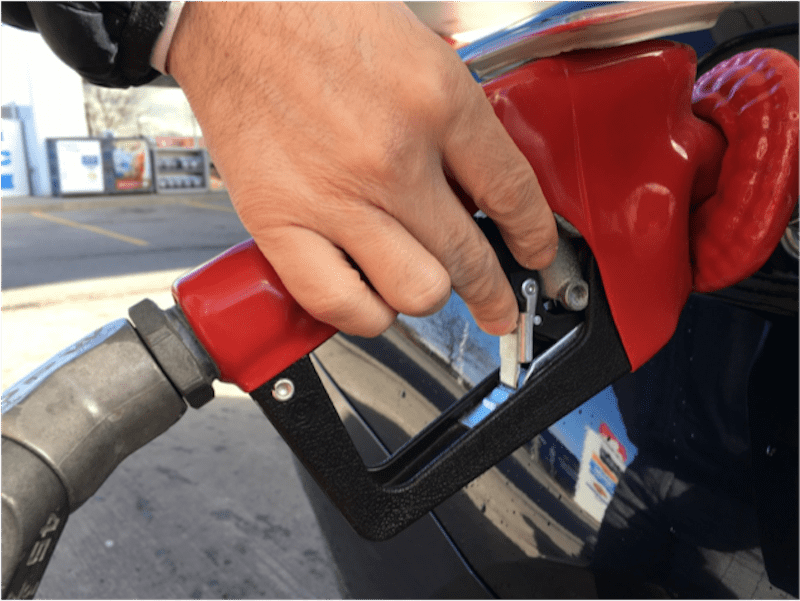 Petro-Canada is bringing back the locking clip on the gas nozzles! In 2002 Canadian Fuels member companies removed the clips for safety reasons. But since the introduction of Gasoline Flow Rate Regulations (currently set at 38 litres/minute) and Onboard Fuelling Vapour Recovery technology in vehicles, those safety risks have been greatly reduced.
So, for guest convenience (and keeping hands warm!), Petro-Canada is re-introducing the locking clicks on gasoline nozzles across the country, except in Quebec where they are not legal. Stasy Presutto, Manager of Environment, Health & Safety for Petro-Canada, who is leading the implementation of the locking clips, is keen on the implementation: "The locking clips deliver an overall positive guest experience and greatly reduce the probability of gasoline spills. In the absence of locking clips, we have seen guests insert objects (e.g. gas cap, coffee cup) into the nozzle thereby causing gasoline spills."
Now, while the clips are very convenient, you can't just "set it and forget it". Site Staff will still be monitoring the dispensing of fuel and you can do your part. Stay within 7.5 metres (25 feet) of your vehicle while using the locking clip. This means you can wash your windshield or even get back in your car to stay warm. But please don't enter the store until you have finished pumping your gas. Otherwise the attendant will, for safety reasons, halt the pump until you return.
What do you think about the return of the locking clip?