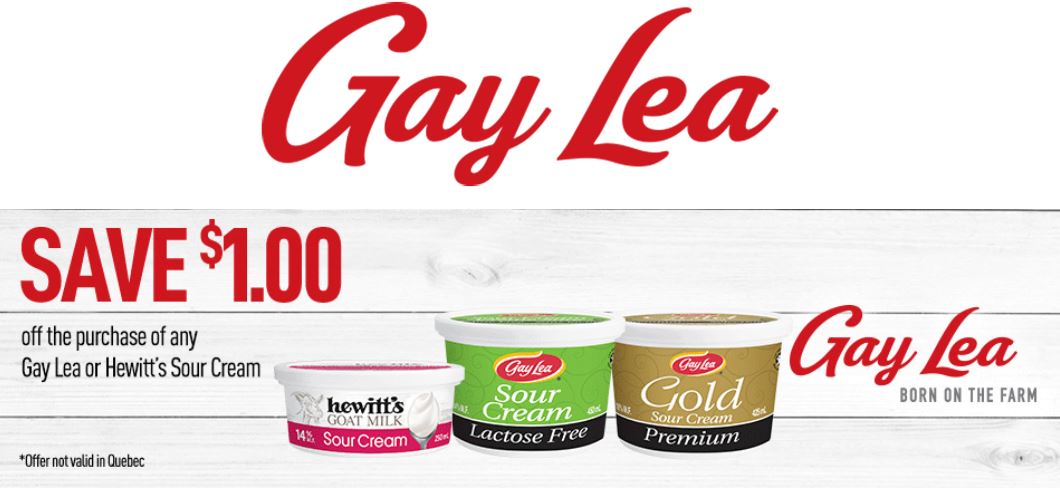 Another email edition of the Gay Lea Plated newsletter should be arriving in your inbox if you are signed up, and as always the newsletter does contain a link to a printable coupon for a Gay Lea product,
In this month's newsletter if you scroll to the bottom, you will find a link to a coupon for $1 off the purchase of any Gay Lea or Hewitt's Sour Cream. Please note that this offer is not valid in Quebec.
To print the coupon you must have received the newsletter and you will have to click the link from the email. Each link is unique and for subscribers only. To make sure you don't miss out on future coupons from the newsletter, you can sign up through the link below. If you sing up now you will not receive this newsletter. You will have to wait until next month to start receiving it.
Click here to sign up for the Gay Lea Canada Plated email newsletter.