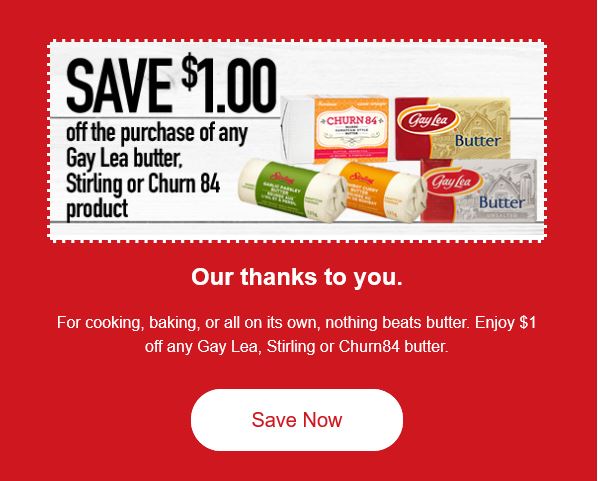 Those of you who are registered to receive the Gay Lea Canada email newsletter should check your emails for the latest edition of the newsletter.
As it usually does, this edition contains a coupon, and this is definitely one you may want to print. Save $1 on the purchase of any Gay Lea, Stirling, or Churn84 butter product. Gay Lea butter often goes on sale for $2.99, so you will almost definitely be able to get the butter for just $1.99 with this coupon.
Unfortunately if you were not signed up for the newsletter already, you will not be able to print this coupon because it can only be printed directly from the email., and each email contains a unique link. To make sure you are registered to receive the next edition, you can sign up by clicking the link below.
Click here to sign up for the Gay Lea email newsletter.