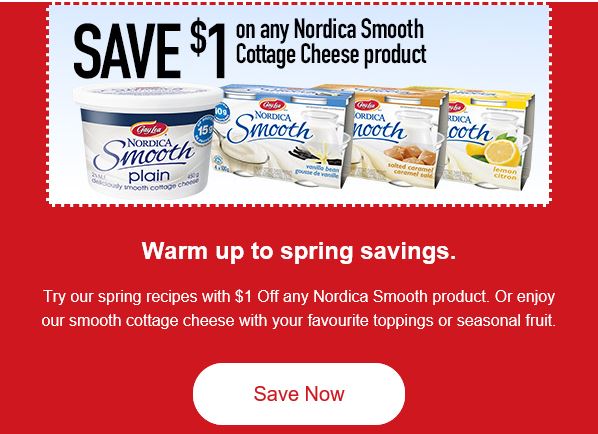 Hopefully you are already signed up for the Gay Lea email newsletter, and have received the latest edition, containing a link to a coupon for this month, which is for $1 off the purchase of any Nordica cottage cheese product.
The newsletter is now called "Plated," and if you are not registered to receive it, you will be missing out on monthly printable coupons. You can ensure that you are signed up for next month by clicking the link below and submitting your email.
You can actually get an amazing deal on Nordica Cottage Cheese this week with this coupon. Real Canadian Superstore has the cottage cheese on sale for $2.48. The coupon brings the cost down to $1.48 but if you check your cash back apps you will find some offers for Nordica, which will either be for $1.50 or $2 cash back by the looks of things, making this deal either free or a money maker!
Click here to sign up for the Gay Lea Plated email newsletter.