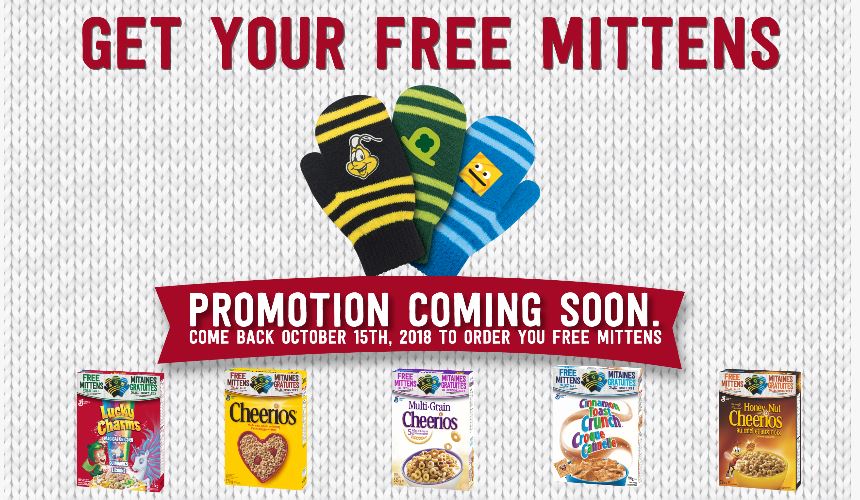 A new General Mills promotion is coming! Get a free pair of mittens when you purchase specially marked boxes of General Mills cereal.
This promotion will begin on October the 15th, and you can enter your PINs by clicking the link below. As there is yet no further information on the website, it's not clear how many PINs you will need for each pair of mittens. If you are able to find the specially marked boxes in the store prior to the 15th, you will find the information on the box.
It looks like there will be three choices of mittens, unless they send you a randomly selected pair. There is a pair featuring the bee from Honey Nut Cheerios, a pair with a leprechaun hat for Lucky Charms, and also a pair with a Golden Graham design.
Once again, the promotion does not start until the 15th, so please don't comment that the link is not working, as there is nowhere to enter PINs yet.