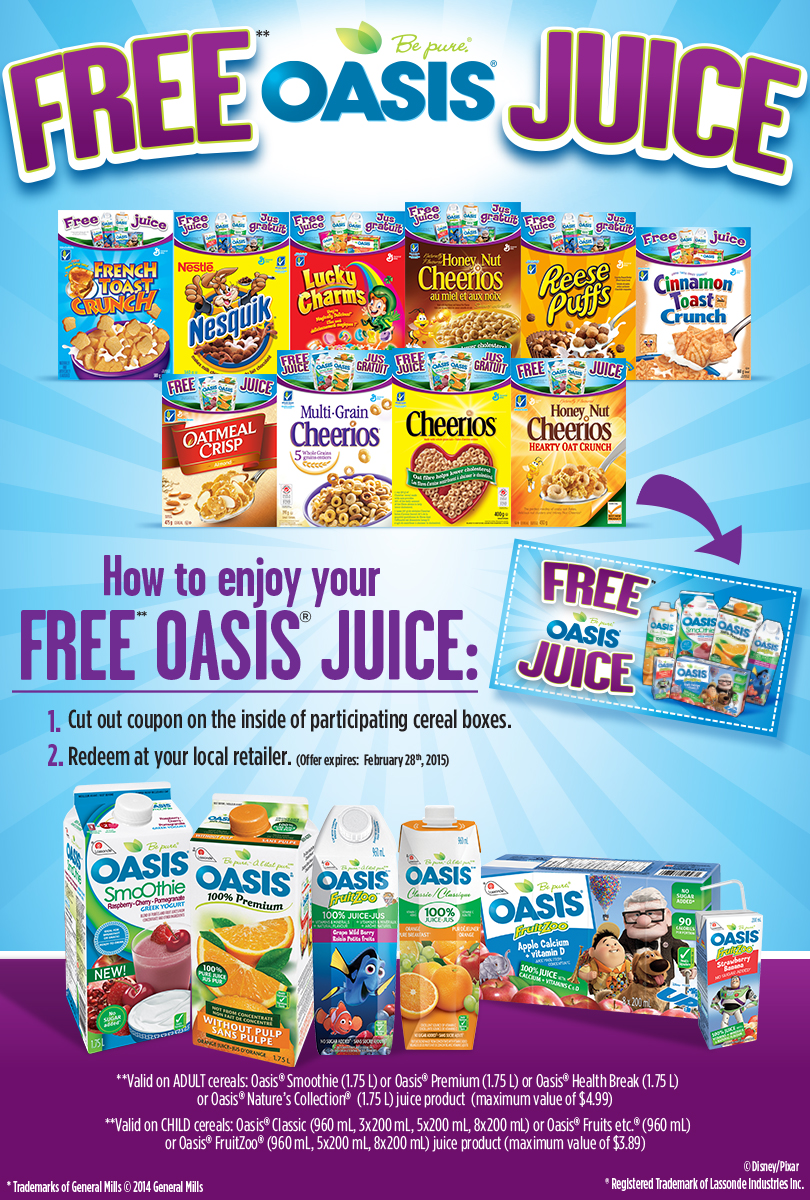 If you love General Mills and Life Made Delicious Canada, then you will also love this offer!
Keep your eyes peeled for specially marked boxes of General Mills Cereal! These specially marked boxes will contain a free product coupon to get yourself some FREE Oasis Juice – which is absolutely delicious!
This free product coupon differs a little bit between the Adult cereal boxes and the Children cereal boxes. The FREE product coupon found in adult cereal boxes can be applied to: Free Oasis Smoothie, Free Oasis Premium, Free Oasis Nature's Collection or Free Oasis Health Break.
The FREE Product coupon found in children's cereal boxes can be applied to: Free Oasis Classic, Free Oasis FruitZoo or Free Oasis Fruits.
This offer valid through to February 28th, 2015.