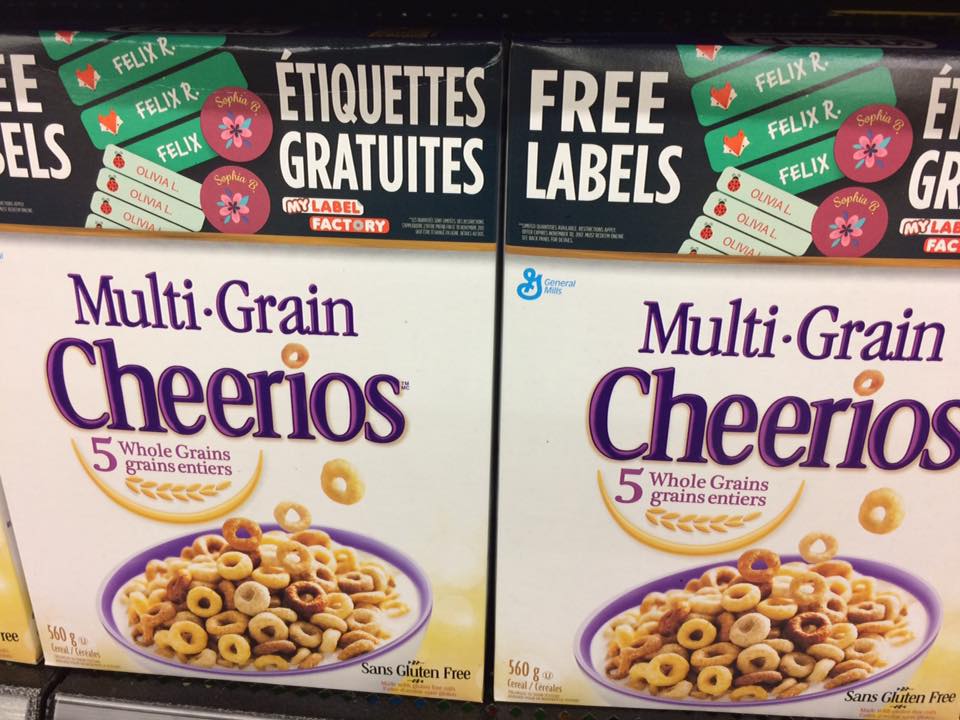 General Mills Canada has a new promotion on their cereals and snacks, so have a look while shopping for these specially marked boxes, featuring this promotion for free labels from My Label Factory.
You will receive one free label sheets featuring 23 labels, when you purchase one specially marked package, while supplies last, and the offer expires November the 20th, 2017. Your PIN  found on the product packaging must be used to place your order for the labels. Once your order is placed you will receive a confirmation email with the details. Four to five business days will then be required to fulfill and print your label order, and you should then receive your order by Canada Post within 3-4 weeks of fulfillment.
To redeem your PINS for free labels you can click here. There is no limit to the number of free label requests per household, so you may redeem as many PINS as you wish.