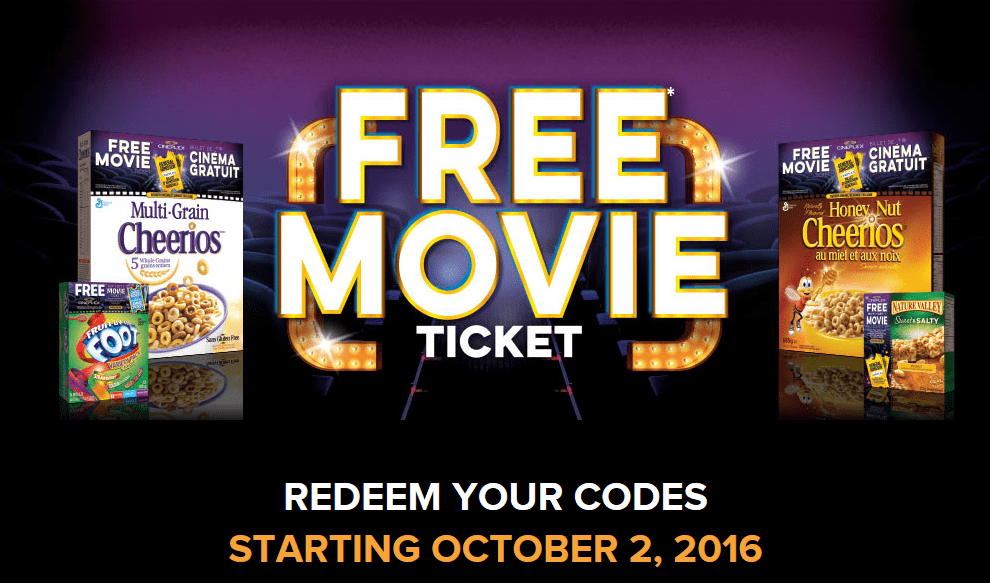 The always popular free movie ticket offer is back this year and specially marked boxes of cereal and snacks are starting to show up in stores.  The best time to redeem these codes is November when they are valid for completely free admission.  Use them in October, December or January and get a buy one get one free offer on admission at Cineplex theatres including Silver City or Famous Players.
Full details are not available yet, but if like last year, you need one code from cereal or two from snack products to redeem your movie offer and some products, like children's cereals, will only be valid for child tickets.  Once you have your boxes, click here to redeem your codes.
Free movies can only be redeemed on Sunday through Thursday and are not valid for any movies, even matinees on Friday and Saturdays.