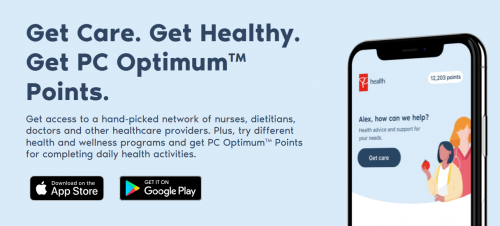 There is currently a very easy way to make 10,000 PC Optimum points! Some of you may have done this already, but for those who have not, check your PC Optimum app for an offer of 10,000 PC Optimum points when you download the PC Health app. Download the app to your phone and create your account to receive the 10,000 points.
After making your account the points will not show up immediately and the amount of time it takes to receive them may vary. You should likely receive them within 2-4 weeks. The offer currently says that the points will be awarded by March the 9th, 2022. In order to create your PC Health account you will have to verify it with a phone number.
Click here to access your PC Optimum account to check for this offer.