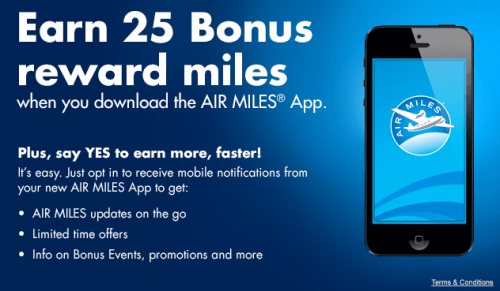 Air Miles have a new version of their app (and unlike many store apps, is available for Blackberry as well as iOS and Android).  To tempt you into trying it out, they are offering 25 bonus Air Miles when you download, install and login by February 14th.  You must download a version of the new app, flick through the introduction screens and enter your account number.  Air Miles will be rewarded in 4-6 weeks.
They have a check-in challenge on the app.  Check-in every time you shop and if you are in the top 50 for checkins, they will double the Air Miles you earned at those stores. When you check in, they will alert you of any special offers in that store so you can make the most of your Air Miles account.
Click here to download the app and get your free Air Miles.