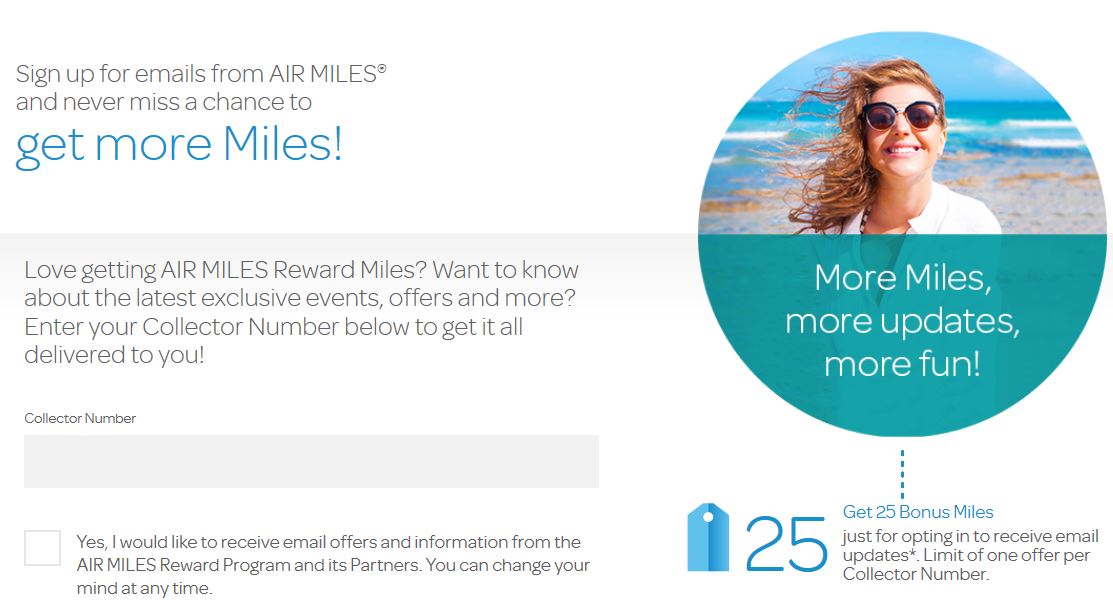 If you are an Air Miles collector but you have yet to sign up for the email Newsletter, be sure to take a moment do so, as you can currently earn 25 free miles when you register.
To sign up for the newsletter you can click the link below, and make sure that you have your Air Miles collector number handy. In order to receive the free Air Miles you must be registering for the email newsletter for the first time. If you have signed up previously with your collector number they will not be awarded.
If you qualify to receive the Air Miles, you will see them posted to your account in approximately four to six weeks. You can unsubscribe from the newsletter at any time.
Click here to sign up for the Air Miles email newsletter.