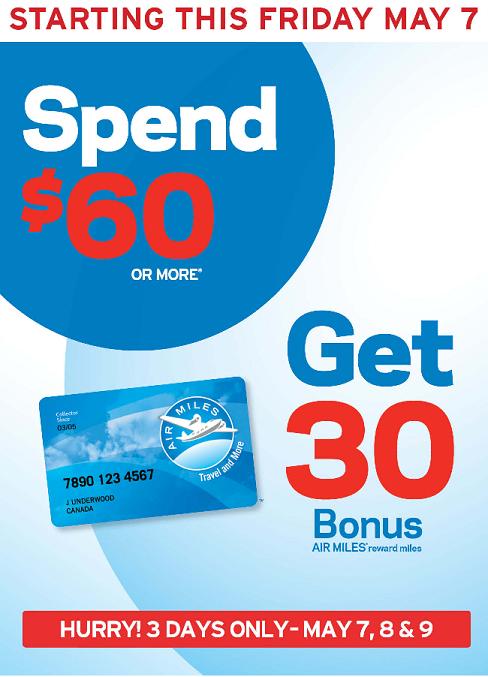 Offer Terms and Conditions: 30 Bonus AIR MILES® reward miles for your $60* or more purchase in a single transaction. 30 Bonus AIR MILES® reward miles will not appear on your cash register receipt.
*Excludes taxes, tobacco products, Western Union, lottery, transit tickets, stamps, gift card purchases, prescriptions, prescription services and other professional Pharmacy services.
I've been able to redeem several $20 Gift Certificates to Metro from Airmiles, but let me tell you it took a long time to collect those Airmiles, so bonus offers are great in my book!
Click here to view the Metro (ON) May 7-13, 2010 flyer.
Many thanks to couponlady for posting this promo and the flyer too!