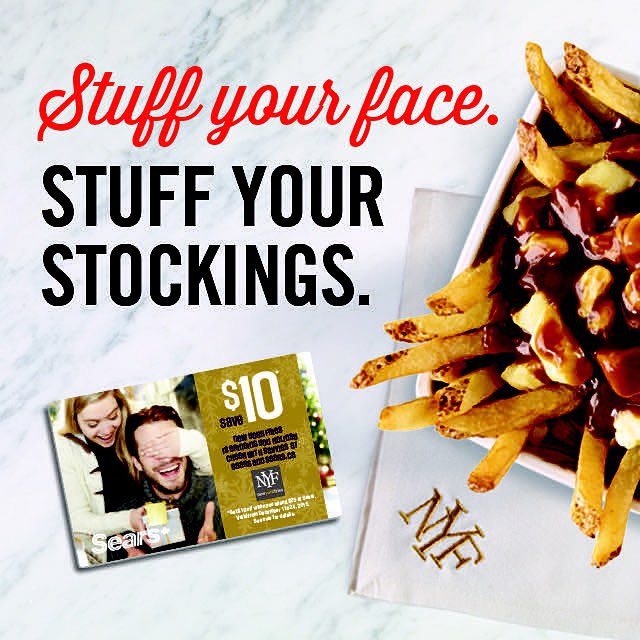 New York Fries has a sizzling hot deal and it's not on their food! Get a FREE $10 Sears Canada savings/gift card when you buy anything off the New York Fries menu!
Time to buy a gazillion small drinks from New York Fries and then use the Sears Canada gift card on hot sale items. Think about it: If a Sears item is on sale for say $25 down from $50, with the savings card you get an additional $10 off and the item ends up being $15!
This New York Fries – Sears Canada promo is valid until December 24th, 2015 while supplies last. I wouldn't wait for too long though since I don't think supplies will last for long. One $10 Sears Savings Card per customer transaction. $10 Sears Canada Savings Card valid December 1st to December 24th, 2015. Must spend $25 before tax at Sears or Sears.ca to redeem $10 Sears Savings Card.
Click here for details on this New York Fries Sears Canada deal
Click here to shop online at Sears Canada offers.