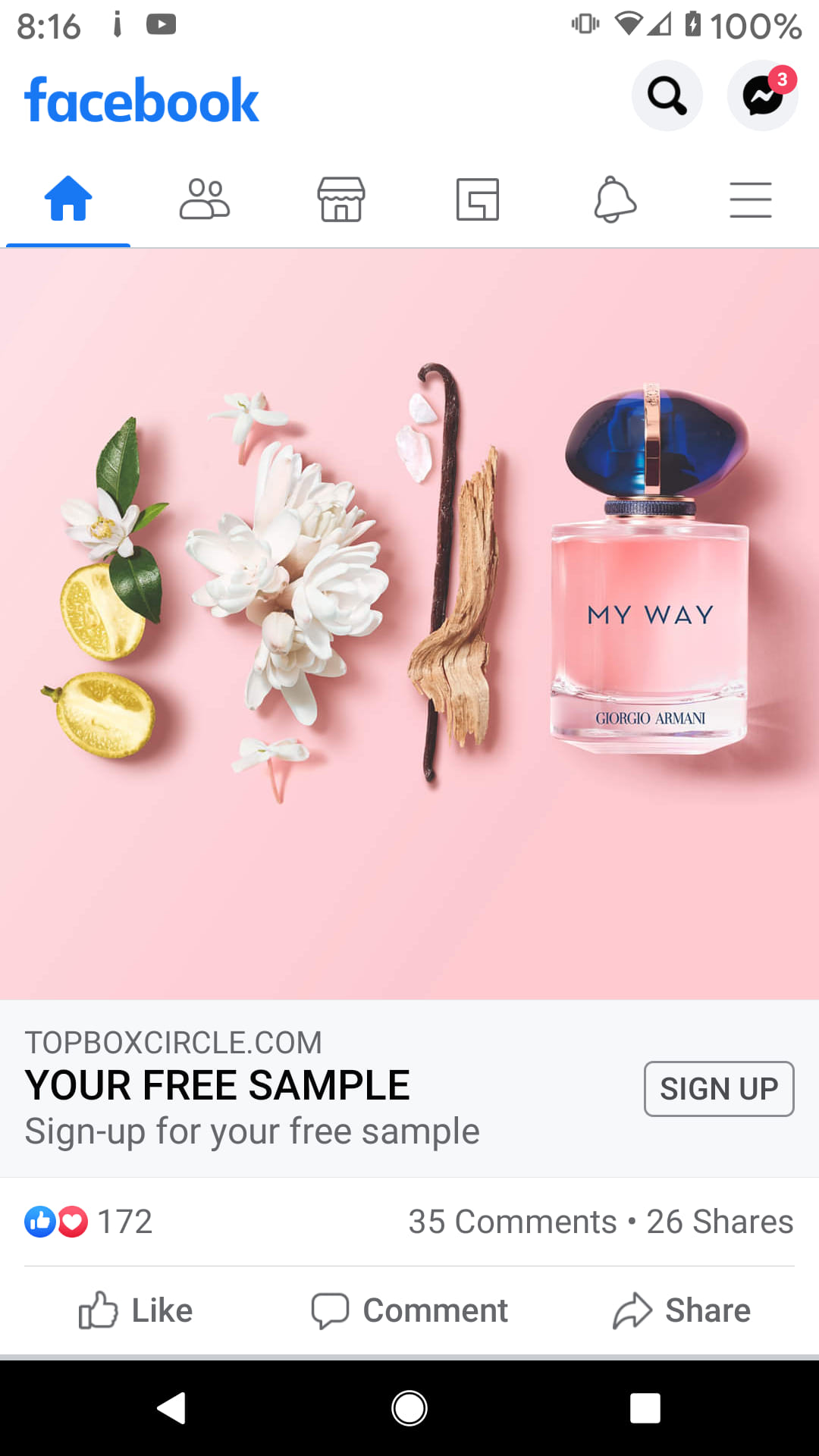 A free sample offer for a Giorgio Armani fragrance called My Way is available at the moment. However, there is no direct link. This is a free sample offer from TopBox Circle like many others, but you have to come across this offer with the sign up button as you see in the picture through your social media accounts.
To get this ad to show up in your Facebook or Instagram feed you can do several things. You can Google the fragrance, or Giorgio Armani, you can like the Facebook page, you can follow on Instagram, etc., etc. After doing any or all of things, refresh your feeds and keep an eye for this ad through which you can sign up for your free sample.
Once you've claimed your free sample it should arrive in a few weeks.