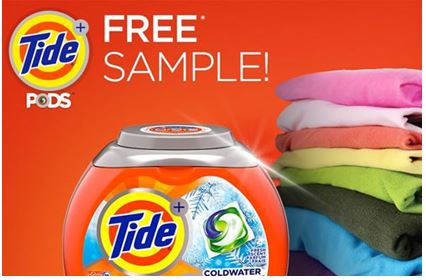 You can currently claim a free sample of Tide Coldwater Pods if you see the offer in your Facebook or Instagram feed. Like many other offers we've let you know about recently, there is no direct link for the offer, but you may come across it, so keep an eye out for the image that you see above.
There are ways to increase your chances of seeing the offer. First of all you will want to head over to the Tide Canada Facebook page and Like it. You can also Google Tide Pods, check out Tide on Instagram, and so on. Once you've don't one or more of these things there is a pretty good chance that you will see this offer shortly. Refresh your feed every so often, and it will likely become available to you.
Click here to visit the Tide Canada page and give it a Like!