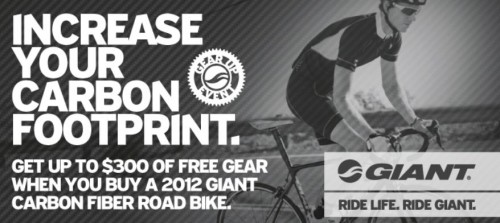 Giant Bicycles is offering up to $300 worth of free gear when you purchase a new carbon road bike before July 22nd 2012.  July 22nd is the last day of the Tour De France.
Click here to read what you will receive with purchase and to access the rebates.
My husband and I both have had the Giant brand and we've found them to be a very reliable brand.