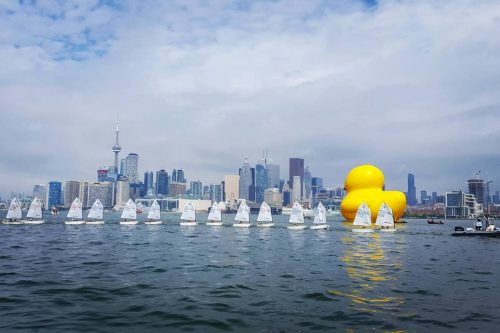 Whether you like it, love it, or simply want to dump it overboard, the giant rubber duck – with the proportionately large price tag to accompany it – has washed up on the shores of Toronto waterfront for Canada Day weekend.
The six-storey, 13, 600 kg duck is one of the largest of the inflatable aquatic variety and was made for the purposes of the RedPath Waterfront Festival, though many are struggling to find a valid connection between a $200,000 oversized pool toy and Canada 150.
Previous installations similar to this plastic, yellow friend were created by a Dutch artist who has traveled the world showcasing his unorthodox and oversized creations.
The public outcry of the rubber duck, however, has not stopped the bird from stretching it's proverbial wings across the southern part of Ontario, as after it's brief visit in Toronto it will be making strides to Owen Sound for July 3.