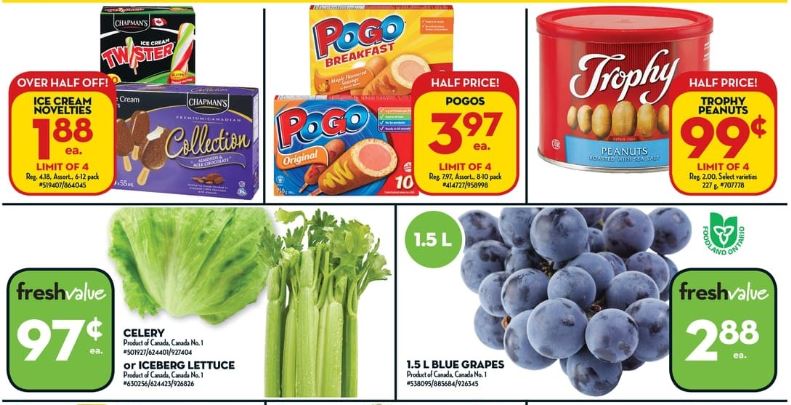 This week at Giant Tiger Canada, Chapman's original ice cream and select novelties are on sale for just $1.88 each, with a limit of 4. Heading into the colder months we don't often see a sale price this low on Chapman's so if you are still holding on to your $4 Chapman's mail out coupon, this would be a great time to use it!
The coupon is valid on the purchase of up to $4 worth of Chapman's products, so with this $1.88 sale, you could actually get two product for free. Just a reminder though, that the Giant Tiger flyer is only valid until Tuesday each week, so you will have until tomorrow to take advantage of this deal.
If you aren't familiar with this $4 coupon, once a year you are able to request a coupon from Chapman's. To get your coupon simply visit the Chapman's website and use the Contact Us form to compose a short message, asking for the yearly coupon that they mail to customer. Provide your address and you should receive the coupon in about 4-6 weeks.
Click here to view this offer in the Giant Tiger Canada flyer.