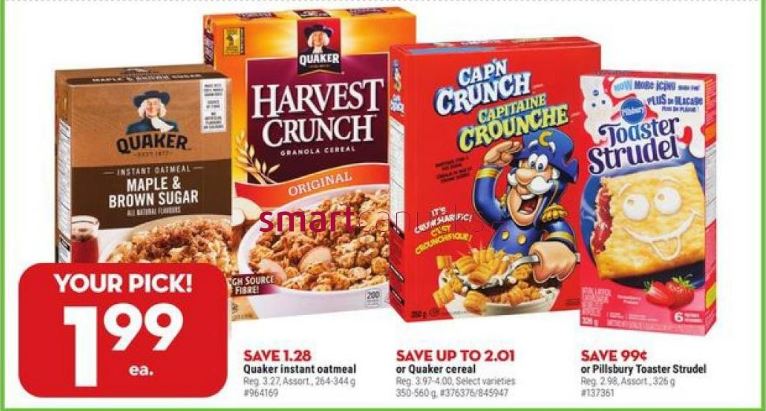 Get Cap'N Crunch cereal at Giant Tiger Canada for just 99 cents with a printable coupon that is still available!
Until tomorrow, Giant Tiger has Quaker cereals on sale for $1.99, which includes Cap'N Crunch. There is a coupon available through the Tasty Rewards portal which you will find by clicking the link below, for $1 off the purchase of Cap'N Crunch cereal. Use this coupon and pay just 99 cents for a box. You should be able to print up to two of this coupon per Tasty Rewards account.
Giant Tiger also has Quaker Instant Oatmeal advertised for $1.99 in this flyer, and you will find a coupon for this item as well when you visit the Tasty Rewards portal. There is a high value coupon there for $1.50 off the purchase of the Instant Oatmeal, which would bring your cost down to just 49 cents a box!
Click here to view these offers in the Giant Tiger Canada flyer.