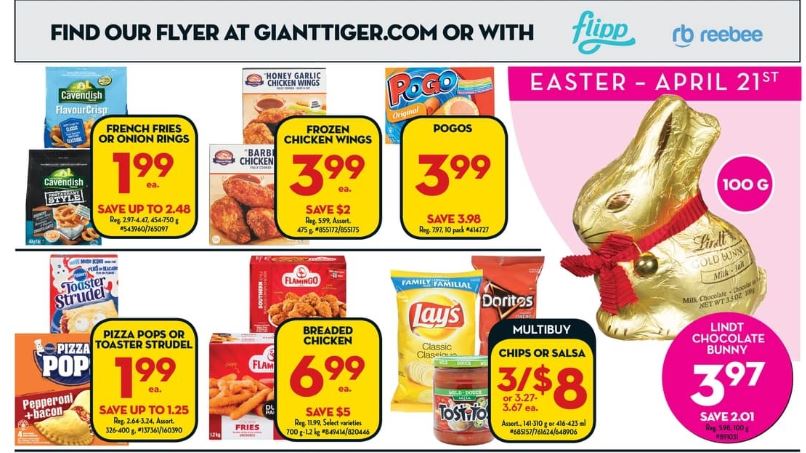 This week at Giant Tiger Canada, get Cavendish premium fries for less than $1 with a coupon. The Cavendish fries are just $1.99 in the flyer for this week, a savings of up to $2.48 off the regular price!
You may have a tear pad coupon from quite a while back for $1 off the purchase of any Cavendish product. Use this coupon if you have it, and pay just 99 cents per bag. The coupon does expire on the 31st of March, so make sure to use the coupon by Sunday. If you have several of these coupons left, you may want to clear some freezer space and stock up at this great price!
There are some other great deals in the flyer this week, like Miracle Whip for just $2.87, limit of three, and Lactantia cream for just 99 cents, limit of four. Keep in mind with the cream that you may actually have to visit Giant Tiger, because not all stores carry the Lactantia cream if you were thinking of price matching this elsewhere.