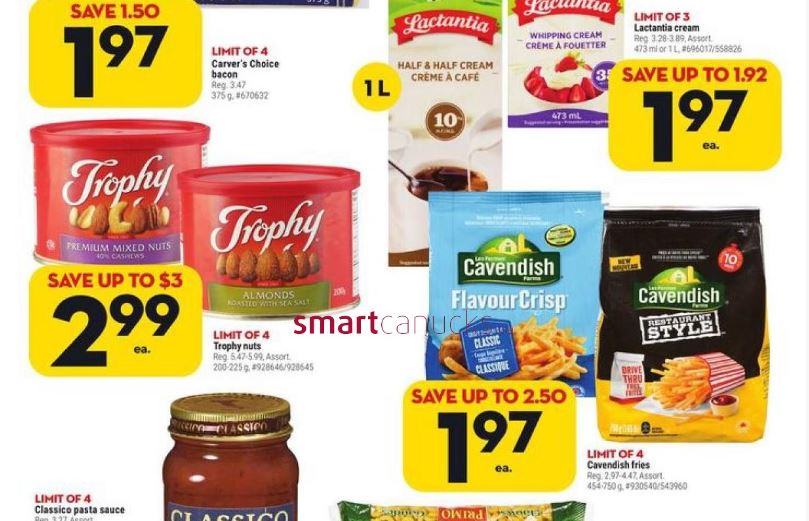 Clear some freezer space this week for this great on Cavendish fries at Giant Tiger Canada. The Cavendish Premium fries are advertised for $1.97 starting today, and there is a printable coupon that is still available for $1 off your purchase, which would make them just 97 cents!
To get a coupon for $1 off, you can click the link below and you will find this coupon on our SmartCanucks SmartSource printable coupon portal under the brand Cavendish. There may also be tear pads for $1 off that are still valid, so check what you have. Giant Tiger often runs out of these fries when they are on sale for $1.97, so you may have to price match this elsewhere if you are unable to find them.
Click here to view this offer in the Giant Tiger flyer.
Click here to print your coupon for $1 off the purchase of Cavendish Premium fries.