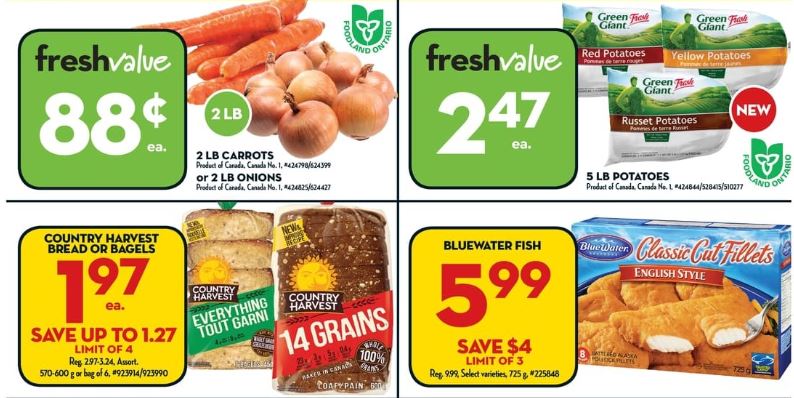 This week Giant Tiger has Country Harvest bread on sale for $1.97. If you use the $1 printable coupon that is still available, you can get the bread for just 97 cents a loaf. There is a limit of four for this purchase.
There are plenty of other great deals in the Giant Tiger Canada flyer this week, and here are some of the items you may want to add to your shopping list this week:
1lb Strawberries $2.44
Mott's Garden Cocktail .99
Pogos $3.97 (this is half price!)
Heinz Ketchup $2.97
Lactantia Butter $3.47
Chapman's Novelties $2.88
Palmolive Dish Soap $1.88
Chipits $2.97
There is also a variety of Christmas décor and gift items in this flyer, in case you are inclined to begin decorating and shopping for people on your list this year. Keep in mind that unlike most other ads, the Giant Tiger flyer end on Tuesday of next week, and not Wednesday.
Click here to view the Giant Tiger Canada flyer for this week.