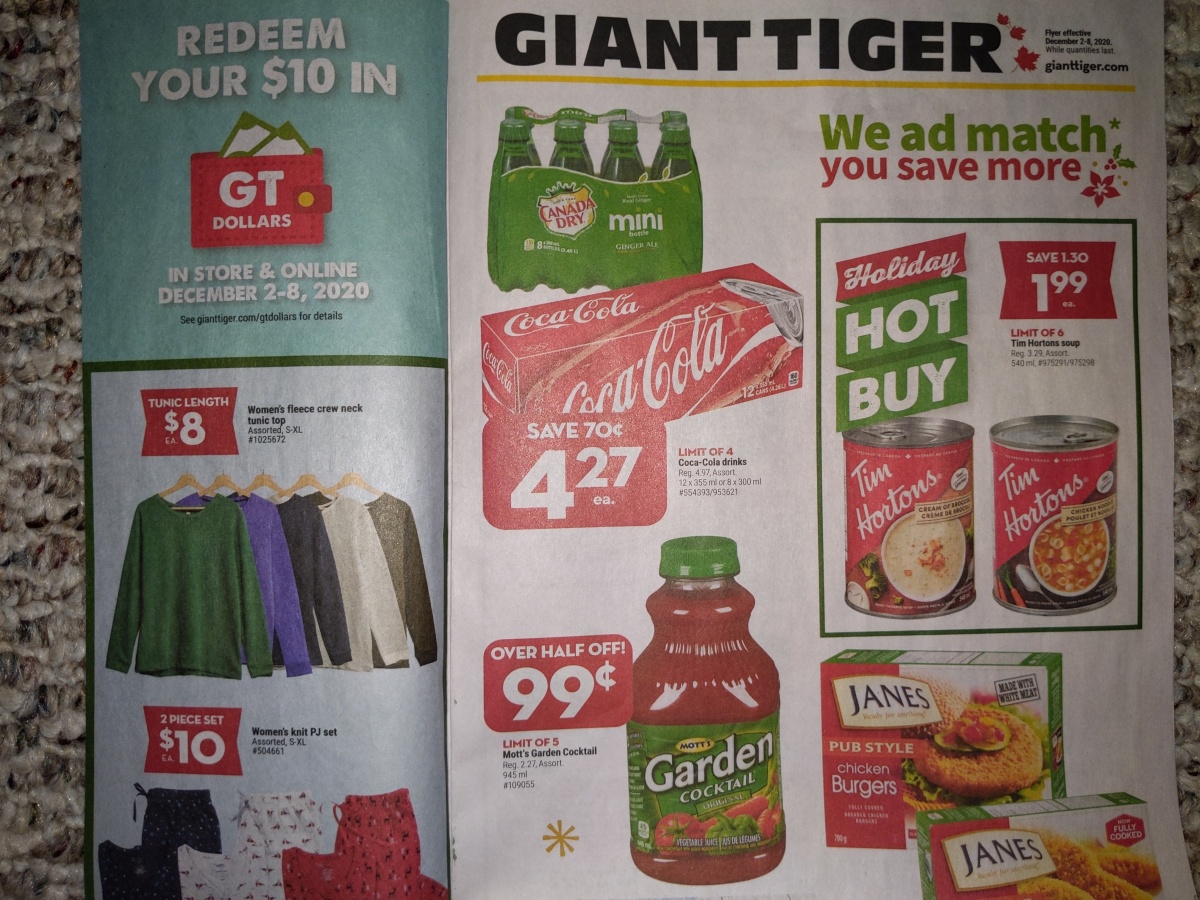 A new Giant Tiger Canada flyer kicks in tomorrow, and there are all kinds of great prices. If you head there tomorrow you can take advantage of these sale prices, and you can also price match any deals from other stores that end tomorrow if you still needed to pick up anything. The stores that your local Giant Tiger price matches may depend on what stores are nearby, but at least they are still offering price matching.
Here are some of the deals that start tomorrow:
Coca-Cola Products Case of 12 $4.27
Mott's Garden Cocktail 99 cents
Tim Horton's Soup $1.99
Janes Pub Style Chicken $4.67
Oasis Orange Juice Jug $2.97
Charmin 12=36 Rolls $7.97
Northern Grill Pre-Cooked Ribs $5.99
Michelina's 99 cents
Cavendish Premium Fries or Breakfast Potatoes $2.47
Chapman's Holiday Ice Cream $4.97
Melitta Ground Coffee $8.97
Piller's Pepperoni Topping $3.97
Club House Gravy 88 cents
Palmolive Dish Soap $1.88
Chipits 2/$5
Redpath Brown Sugar $1.77
Duncan Hines Cake Mixes or Frosting 3/$4
Nature Valley Bars or Betty Crocker Fruit Snacks $1.88
Click here to view the complete flyer.