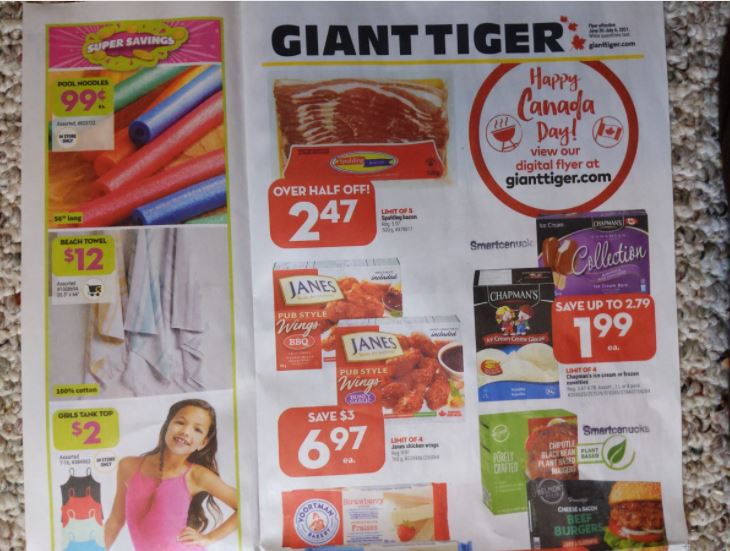 Here is a look at what will be on sale at Giant Tiger Canada starting tomorrow, June the 30th. Mostly importantly, Chapman's Original Ice Cream or Collection Novelties are $1.99, so get out your $4 mail out coupons from the company! That coupon is valid for $4 worth or Chapman's products, so with that coupon you can get not one, but TWO Chapman's products this week. Here are some of the other advertised items:
Belmont Burgers $5.97
Lay's Potato Chips $1.88
6 Pack Pepsi Products $2.47
Voortman's Wafer Cookies $1
Spalding Bacon $2.47
Janes Pub Style Wings $6.97
Knorr Sidekicks .99
Quaker Chewy or Dipps Bars $1.67
D'Italiano Bread or Buns $1.88
Pillsbury Pizza Pops or Toaster Streudel $1.99
Schneider's Juicy Jumbos $3.97
Mott's Clamato or Ocean Spray Cranberry Cocktail $2.77
Kraft Salad Dressing or Diana Sauce $1.88
Parkay Margarine or Iogo 4pk Yogurt 3/$3
Click here to view the flyer on our forum.