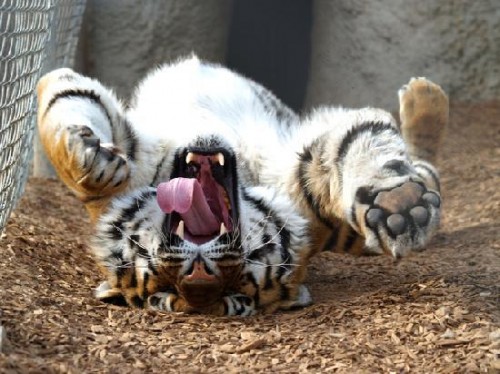 I noticed something pretty big in my last Giant Tiger e-newsletter. They're now price matching. Below are all the details.
"Your confidence in our pricing is critical and the Giant Value Guarantee is our promise to you!
Our Giant Value Guarantee means "We will beat the advertised price of any competitor!" If you happen to find a local competitor offering a lower price on any identical item we carry in-store, simply show us their current flyer and we will sell you that item for 1 cent less than their price. Why do we do that? Because delivering the most outstanding value for your family budget is our mission, every day. "
Not applicable to clearance sales, percentage discounts, rebates, combination promotions (e.g. Buy 2, Get 1 Free), private label products, online offers, preferred customer discounts or random discounts (Scratch and Save events), or to competitor misprints, withdrawn or corrected advertisements. Applicable only to products currently in stock at your local Giant Tiger. We reserve the right to limit quantities. We reserve the right to make changes to this program without prior notice". Local competitors reflect each stores' market trading area within Canada as determined by Giant Tiger.
As you can see no mention of not being able to combine coupons with price matches, fingers crossed it stays that way. Unfortunately for me our local Giant Tiger happens to be where I have the worst luck with coupons. I guess they've gotten screwed over a few times and now they got to crack down on everyone. They comb over every one with a magnifying glass… literally one cashier pulls out a magnifying glass.
They've got a lot of great deals this week anyways for their 51th anniversary sale, see the flyer here. They also are offering an instore coupon for $10 off a purchase $40 clothing, accesories, and footwear.