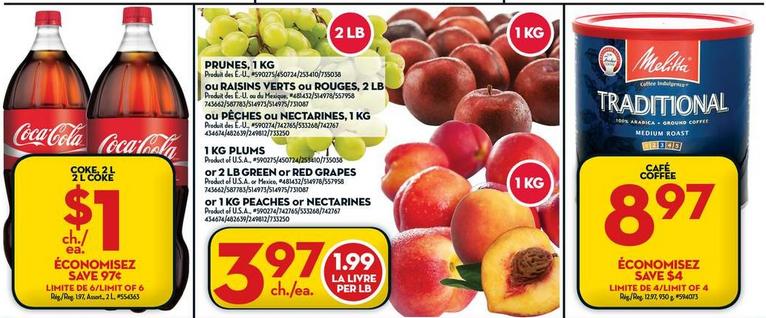 Beginning today, Giant Tiger Canada has Melitta ground coffee in the 930 gram tin sale priced at $8.97. As of a couple of days ago, the Websaver coupon had made the printable coupon for $2 off available again. If you have already printed this coupon you can use it and pay just $6.97 for the tin.
Also, have a good look at your rebate apps, as there are a couple of money back offers for the Melitta ground coffee! Claim your receipts and this will substantially reduce the cost again. Just checking the WebSaver Canada printable coupon portal, it appears to be down for maintenance at the moment, so do keep checking back if you would like to print the coupon. Hopefully it is still there when the site comes back up.
The flyer is valid until the 18th of July, but the rebate cashback offers may end soon so for the extra cash back be sure to pick these up as soon as possible.
Click here to view the Giant Tiger flyer valid July 12th – 18th.
Click here to print the coupon for $2 off the purchase of Melitta ground coffee.