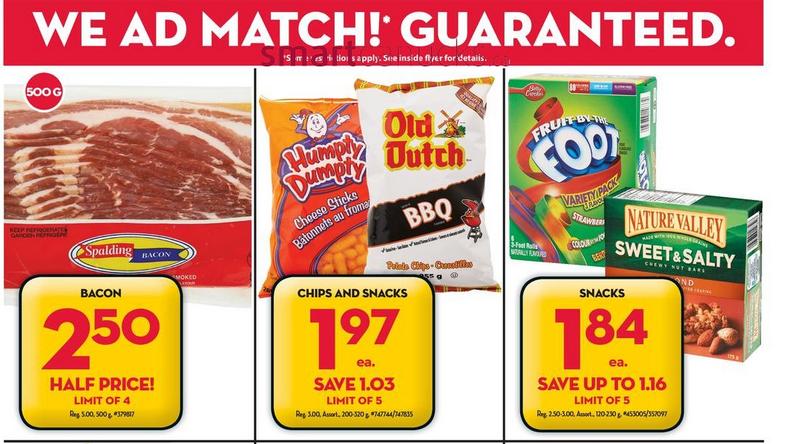 You know have seven days to use up those coupons for $5 off when you buy three General Mills products including Nature Valley Bars and Betty Crocker Fruit Snacks, both of which are on sale for $1.84 at Giant Tiger Canada starting today, January the 25th.
This week, until the 31st, Giant Tiger has Nature Valley Bars and Betty Crocker Fruit By The Foot advertised for $1.84 each. By any combination of three of these products, and with your coupon you will pay just 17 cents each, plus applicable taxes.
Some other great deals in the flyer for this week:
Beatrice Chocolate Milk 1L $1
Campbell's Chunky Soup or Broth $1.88
D'Italiano Bread $2
Celery, Iceburg Lettuce, or 2 pk Green Onions .99
Flamingo Chicken $4.97
Chapman's Sundae or Collection $2
Whiskas Perfect Portions .77
Persil Laundry Detergent $5.97
Click here to view the Giant Tiger flyer, valid January the 25th to the 31st.