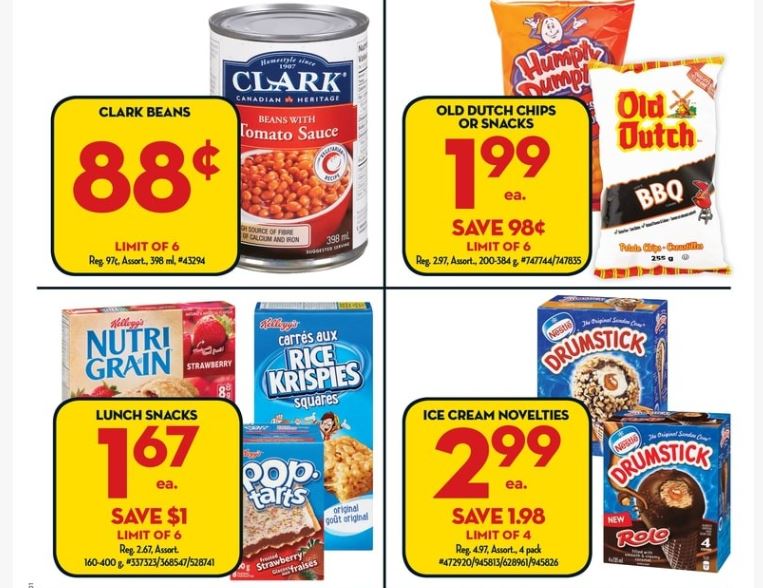 Stock up on lunch snacks for a great price at Giant Tiger Canada this week! Kellogg's Nutrigrain Bars, Rice Krispies Squares, and Pop Tarts are all on sale for just $1.67 each.
If you do happen to have any of the Kellogg's back to school savings sheets left, be sure to clip that coupon for $2 off the purchase of any three of these products. With that coupon, these items work out to just $1 each. The coupon expires at the end of October, so you may want to use up any that you do have left with this sale, just in case these items are not this cheap again before October 31st.
You might also be able to use the coupon from the back to school sheet for $1 off the birthday cake and cookies & cream variety of the Rice Krispies squares, which would make them just 67 cents a box!
Click here to view the Giant Tiger Canada for this week, and don't forget that their sales end on Tuesday.