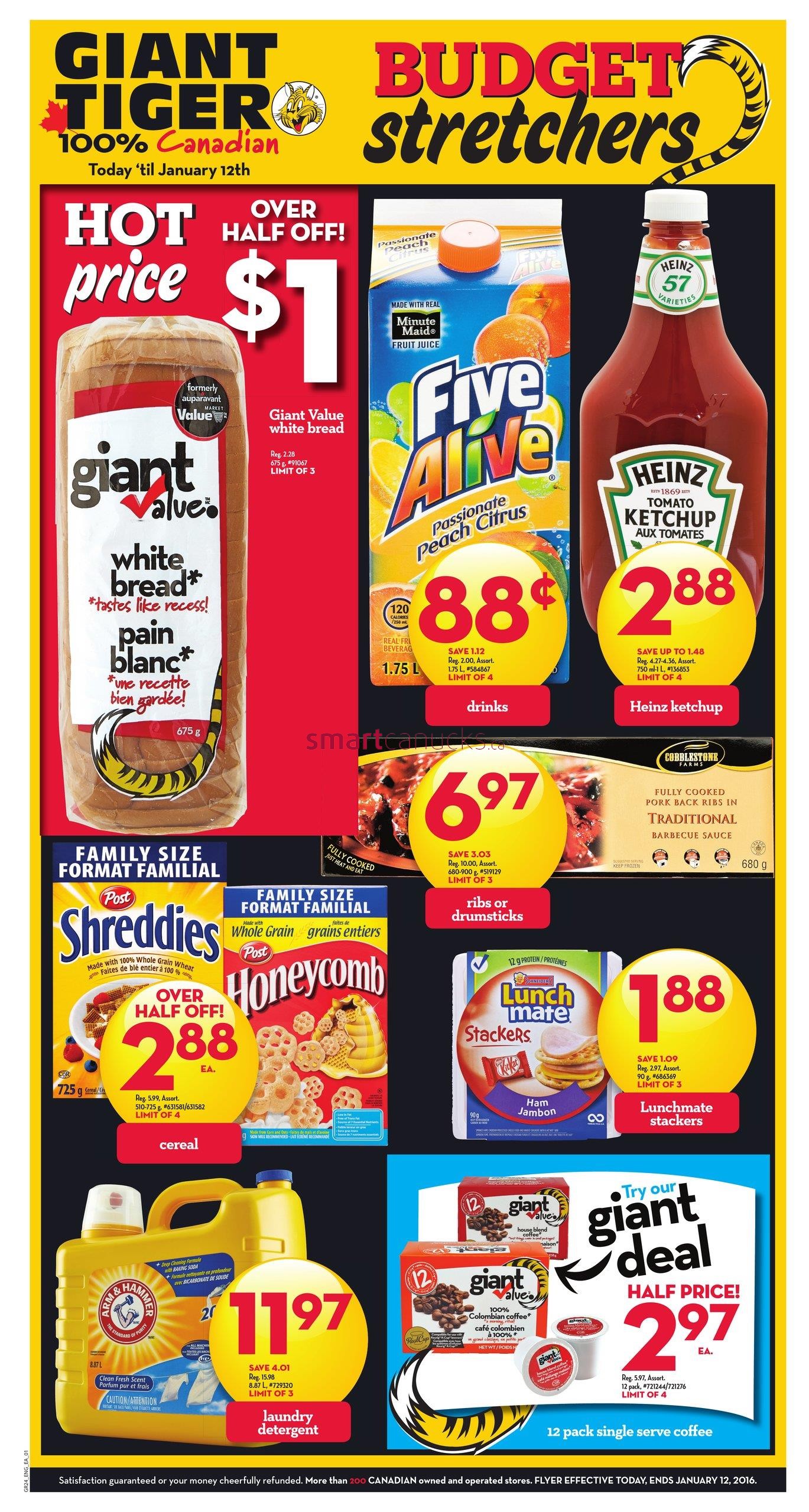 Here is a great offer from Giant Tiger and Coupgon. If you have the app, enter the code GTCOUPON in the app where you see "Enter Promo Code." You will then be able to save $5 on your purchase of $30 or more at Giant Tiger Canada!
This offer is available to be used for 21 days, and is valid on food, cleaning supplies, and healthy and beauty products. This may be the first time I use Coupgon since loading the app. Previous promo code offers like this were not available on food for the most part, therefore not very appealing. We have the flyer posted for this week, valid beginning today, and there are some great deals that you can purchase in conjunction with this offer. Giant Value white bread loaves are $1, with a limit of $3, Five Alive 1.75 L beverages are 88 cents, and Heinz ketchup is $2.88. You can also price match at Giant Tiger so that makes this a fantastic offer!
Click here to view the Giant Tiger flyer, valid January 6th – 12th.