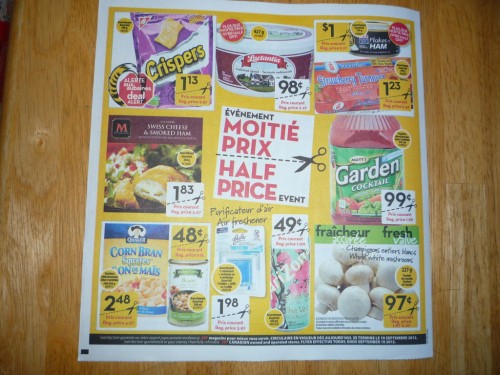 Get an early sneak peek at the Giant Tiger flyer for the coming week.
Some good deals:
Mushrooms $0.97
Maple Leaf Flakes of Ham $1 – $1 WUB2 coupon = $0.50
Mini Wheats $2.47 – various coupons
The flyer for Ontario is usually similar to Quebec's which was posted on our forums here.  Thanks for the early sneak peek couponmummy!