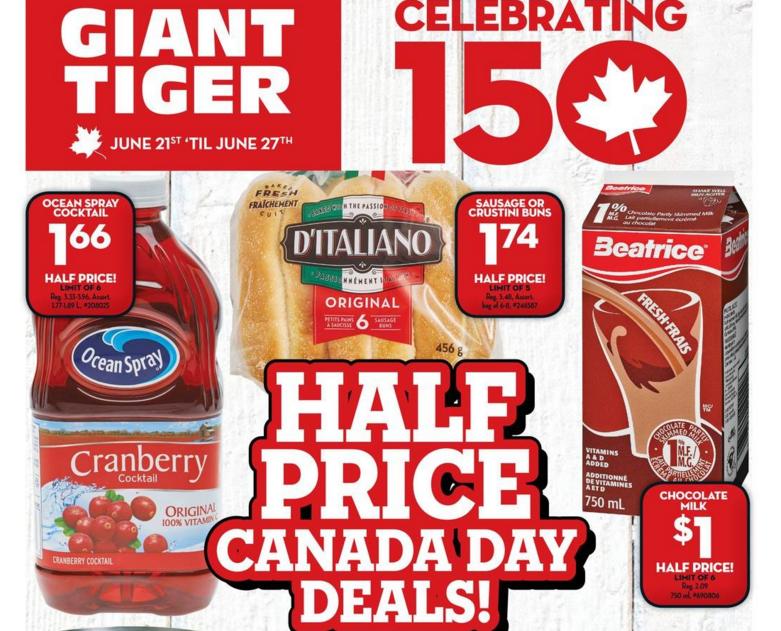 The latest Giant Tiger Canada flyer begins today, June the 21st, and there are some great half price Canada Deals in this ad, which runs until the 27th of June. Some of you may be accustomed to the flyer beginning on the Tuesday of the week, but it looks like that may now have changed. Beginning today, here are some of the great deals that you can pick up at Giant Tiger:
Ocean Spray Cocktail $1.66
D'Italiano Sausage or Crustini Buns $1.74
Beatrice Chocolate Milk 750mls $1
Clark Beans .61
Maple Lodge Farms Chicken Wieners $1
Maple Leaf Canned Flaked Meat .99
Mangoes .99
Mini Carrots .99
Dole Salad .99
Schneiders Chicken Wings $5.47
There is a limit of 6 for each of these items. Obtaining more will require multiple trips, more family members in tow, or price matching elsewhere.
Click here to view the Giant Tiger flyer, valid June the 21st to the 27th.