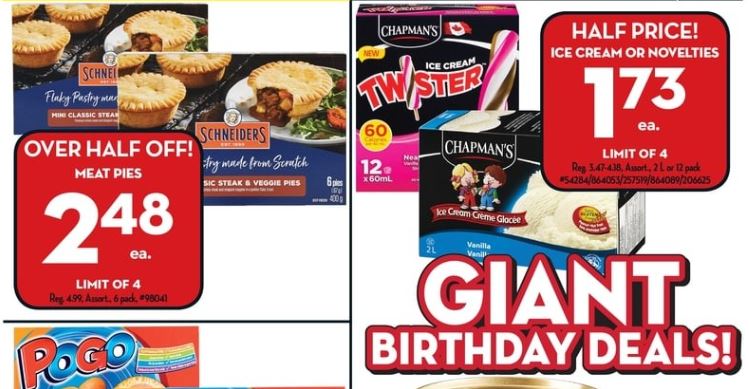 This week Giant Tiger has Giant Birthday deals, which including an amazing price on Chapman's novelties and original ice cream. Probably one of the lowest price you will ever see, this week you can pick up Chapman's for just $1.73 for select novelties or 2L of original ice cream.
Hopefully you have requested and received your Chapman's yearly coupon which entitles you to purchase up to $4 worth of Chapman's products. If you use this coupon with this sale price you can get two items for free. You may even want to purchase a third, since two will cost $3.46, but your coupon will cover up to $4. This would mean you pay just $1.09 for all three products.
There is a limit of four, so keep this in mind if you are purchasing them from Giant Tiger, and also keep in mind that this sale price is valid until Tuesday next week.
Click here to view this offer in the Giant Tiger Ontario flyer.