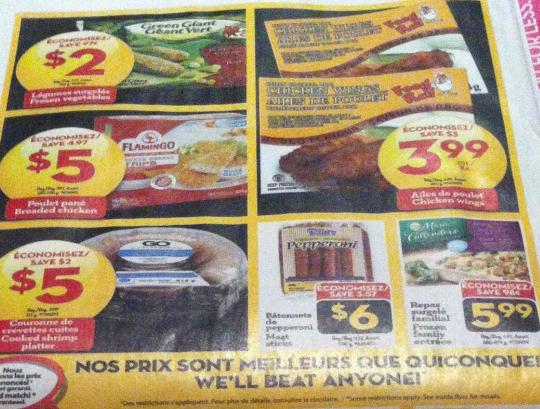 Most of the free meat products lately have been Maple Leaf and Schneiders branded products, but here is an opportunity for free Flamingo chicken from Giant Tiger this March the 16th to the 22nd.
In the upcoming week, Giant Tiger Quebec has Flamingo breaded chicken on sale for $5, which is already a huge saving of $4.97 off the regular price. If you have been lucky enough to get your hands on some of those $5 tear pad coupons, you can use those to get the chicken completely free! Hopefully we will see the same deal in the Ontario flyer.
If you do not have the $5 coupon, there is a $3 coupon available through a couple of sources. One of these was through Glutenfreecoupons.ca, and you must request it through an email that they sent out. If you are registered with them and receive coupons, be sure to check the email that they have on file for you to request the coupon for $3 off Flamingo chicken. Even at $2 after the three coupon this is still a great deal.
Click here to view this offer in the Giant Tiger Quebec flyer.