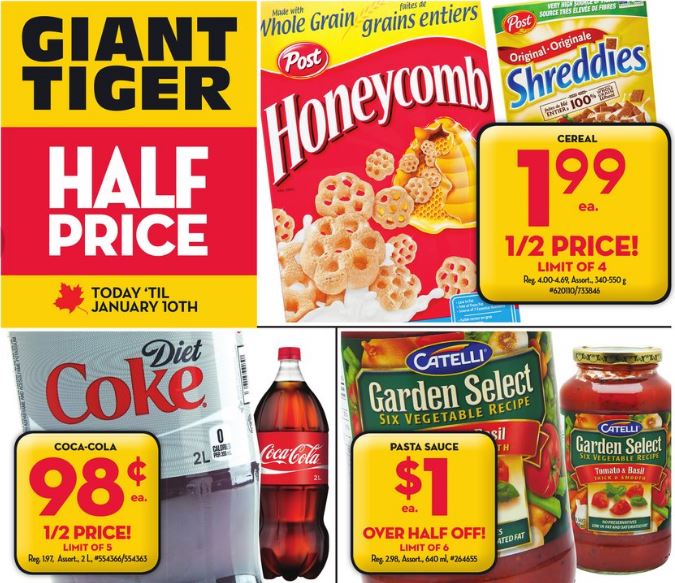 Continuing the trend of flyers that actually have deals worth buying, the Giant Tiger flyer starts today and if you are near one or can price-match, has some great deals on groceries.
Post cereals $1.99
Catelli pasta sauces $1
Valley homestyle bread $1.14
Lactantia cream cheese $1.50
Schneiders meat pies $2.48
Giant Value 2lb frozen meatballs $5.97
Giant Value ketchup $1.67
Cashmere 16 double rolls $5.97
Smuckers Jam $2.67 ($1.67 after coupon from PB&J coupon booklets)
You can see the entire Giant Tiger flyer here.  Prices are from the Ontario flyer, but there are deals in the Atlantic and Western flyer too!