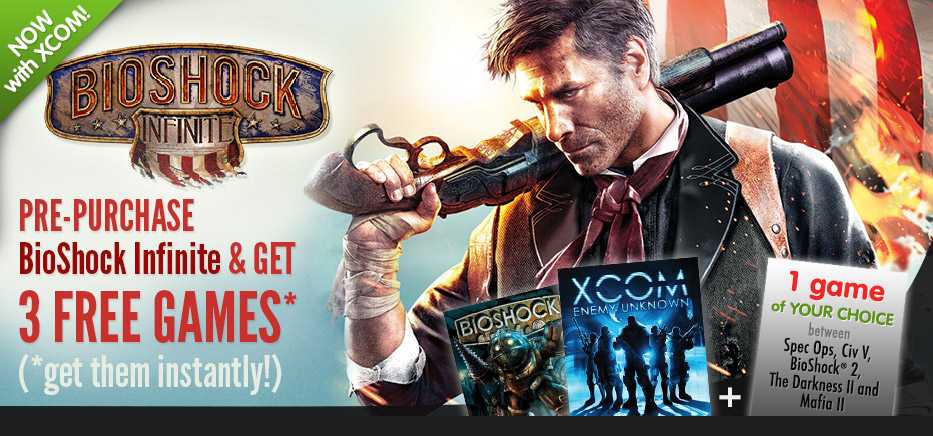 Green Man Gaming has Bioshock: Infinite available for pre-order for $59.99 and it includes 3 free games as well as a $15 credit at GMG.
When you pre-order the game you'll receive a copy of the original Bioshock game, X-COM: Enemy Unknown and a $15 credit with GMG (for use on a future purchase). You'll also receive your choice of one of  Spec Ops: The Line, Civilization V, Bioshock 2, the Darkness II and Mafia II. You'll also receive the bonus for the Industrial Revolution browser based game.
It appears the option of $14 cashback is still working as well, so instead of a $15 credit you can get $14 cash back. This might not last though if past deals are any indication.
This is a Steamworks game and as such will require installation of the Steam client and a Steam account in order to play the game. This is of course the digital download version of the game for the PC.