GNC Canada is having a Buy One Get One 50% Off sale on protein powders and Optimum Nutrition 100% Whey Gold Standard is included. When you buy two of these tubs of protein, it works out to be approximately $75/5lb tub. If this is out of your price range for protein, Myprotein has been tested to have better quality and is cheaper. They have a 5.5lb blend for $24 which could be a good option. Check out some other deals from GNC below.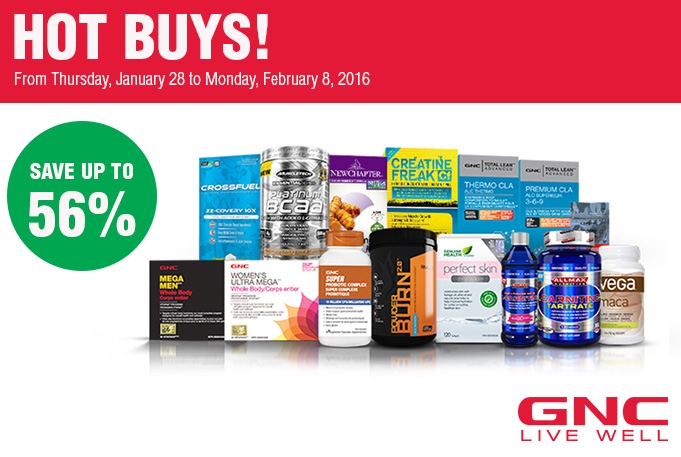 Check out these hot buys until February 8, 2016 where you can save up to 56% on a variety of sports formulas.
Vega Maca Energy: $19.99, save $26
PharmaFreak Creatine Freak: 2 for $87.99, save $57.99
Genuine Health Perfect Skin: $39.99, save $18
GNC Women's Ultra Mega Multivitamins: $49.99, save $40.
Click here to find your nearest GNC location.