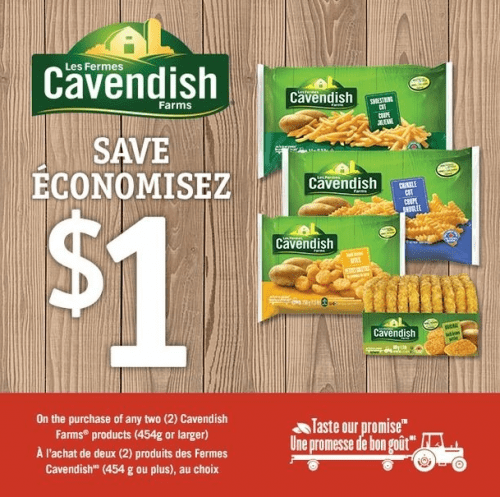 GoCoupons.ca has a great coupon available for order online right now. Head over to GoCoupons and you could get a coupon that saves you $1 off when you purchase two Cavendish Farms products, 454g or greater. Cavendish Farms sells a great range of products including fries, taters and hashbrowns, so you'll have no trouble putting this coupon to use.
This coupon seems to be available for mail order only. It may take a few weeks to arrive in the mail.
Click here to get your coupon for Cavendish Farms product from GoCoupons.ca.